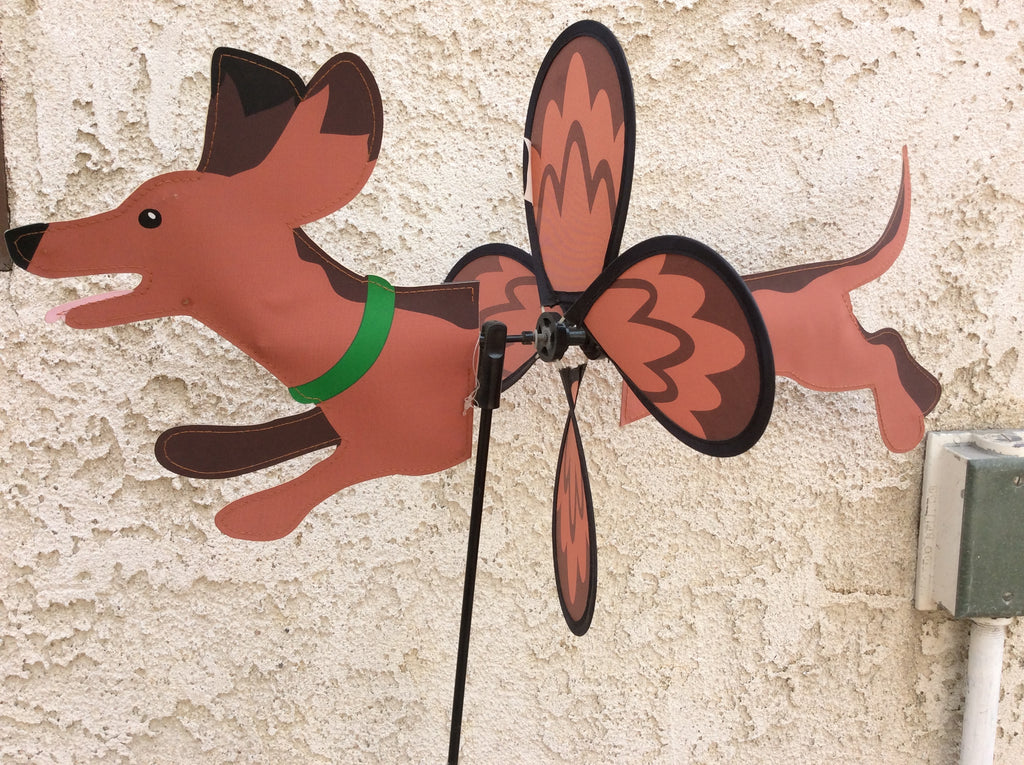 Flag/ wind spinner - Dachshund Red
spins in the wind. Approx 30"off the ground. Measures about 18" from nose to tip of tail.
available in many other breeds. Australian Shepherd, Boston Terrier, Border Collie, Bulldog, French Bulldog, Chihuahua, Corgi, Black Dachshund,  German Shepherd, Jack Russel,  Pitbull, Pug, Black Pug, Black Lab, Poodle ,Schnauzer.  MANY MORE BREEDS ARE NOW AVAILABLE.  PLEASE CALL 714)402-7327 for AVAILABILITY
Comes packaged flat, 4 parts , easy to assemble.